Qi Gong Healing Overcome Swollen Legs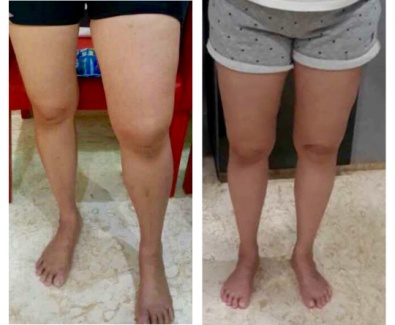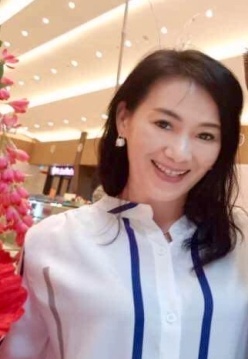 Genuine Qi Gong healing treatment takes an holistic approach, where the actual cause of the illness may not be have been fully diagnosed, but a good understanding of the problem will be sufficient for the treatment to be successful. Genuine Qi Gong healing can be used to overcome health problems that western medicine has not diagnose, such as the sudden swelling of a leg.
Madam Lin, is one of the patient of HHCC she overcame her un explained problem with her left leg, in HHCC 2017.
About four years ago, a lady in her late 30's whom we will call Madam Lin (not her real name) came to the HHCC for Qi Gong healing treatment. She is a housewife; one day she woke up to find that her left leg had suddenly swollen to almost double the size of her right leg. On the previous day she had only undertaken her usual routine, taking her children to and from school and general housework. She had not injured or sprained her leg in anyway. Now she found that she could not walk.
She was admitted to a private specialist hospital and though she stayed in the hospital for about two weeks, but her condition did not improve. Doctor's in the hospital was unable to diagnose what the problem was with her left leg. The hospital took blood samples, which were sent to an Australia laboratory for expert for testing. They were hoping that the results of the analyses would enable them to diagnose what was the problem. Unfortunately the process was going to take months before they would have a feedback on the results. According to the doctor in the hospital her condition may have continued for some time, despite being prescribed with medicine and if she would be lucky if she was able to walk after 6 months of treatment.
Fortunately her niece was one of my students at HHCC centre. She brought her aunt to see me and seek help. They told me she could not walk or drive and that it was very difficult for her just to get her children to school and back, they asked me whether I could help her to improve her condition. I may not have know exactly what had happened to her leg, but I was very sure that there were Qi blockages in her left leg that were causing the swelling. I was also confident that if I was able to help her to unblock the "blocked Qi in her left leg, she would then be able to walk and the swelling would gradually subside.
I told Madam Lin not to worry, if she undertook a course of Qi Gong healing treatments in the HHCC, she should be walking in approximately 3 weeks. She thought I was joking, "I really can? She exclaimed!" She was happy to hear that she could recover, but at the same time she was curious to know how that could be true, that she could walk again in so short a time. Her problem had been puzzling the specialist doctors in hospital for so long without a diagnosis. I explained the holistic approach that we would take and she started the Qi Gong healing soon after.
I opened her vital energy points along her left leg and transmit some of my Qi to her, I also taught her a few good exercises for the legs. As I expected, within just one week of Qi Gong healing treatment, her left leg showed a reduction in the swelling of 30%. By the second week, she could walk; it had not taken the 3 weeks. She happily continued her Qi Gong healing treatment and in less than 2 months she was totally recovered. To show her gratitude to the HHCC Madam Lin has agreed to share the photograph of her leg before and after healing.(shown above)
Dr Foong Tuck Meng Article No.6