PREMIUM QI GONG COURSE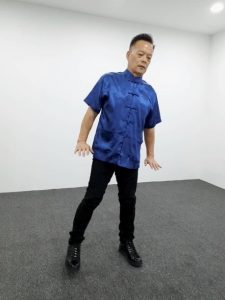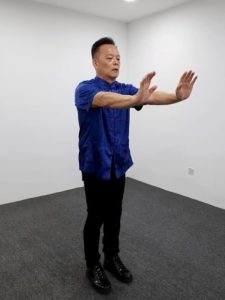 The premium Qi Gong course is divided into two types:
Type A( Premium Intensive) 
Type B (Premium Luxury) 
The premium courses are designed for those who wish to learn and practice Qi Gong to overcome some "minor" so called incurable diseases. The "minor" here means the disease is at the early stage such as  hypertension, Insomnia, diabetes, allergy, anxiety, tiredness, neck pain, knee pain, back pain, shoulder pain, short of breath, tenses or unable to relax, skin problem, menopause, weak immune system, weak sexual system, hemorrhoid, thyroid, vertigo, ringing ears, etc.
Type A (Premium Intensive)
This program is useful for patient/student who lives outside Malaysia or outside of the Selangor state of Malaysia.
The type A premium intensive Qi Gong healing course is customised with the element of healing. During the course healer will help patient/student individually open their vital energy points and transmit Qi to them as and when necessary, Master/healer will teach them selected Qi Gong exercise for their specific problem. 
In the premium intensive course patient/student will get healer individual attention, normally it is conducted one to one in a class. After completion of the course he or she will continue to get guidance from the master/healer via internet or video.
The total duration of the course is 3 months.
However patient/student only required to come to HHCC to attend 3-5 days Qi Gong sessions in the one week. During the one week in HHCC patient/student will receive vital energy points opening and Qi transmission from the master /healer. Patient/student will also learn specific Qi Gong exercise that is good for them to overcome their health problem.
Thereafter patient /student will continue their learning and practice with HHCC master/healer guidance via internet or video.
Type B (Premium Luxury)
This program is convenient for people who live within Selangor, Malaysia or for patient/student who come from overseas or outstations that could effort a short term stay in Kuala Lumpur
This is a 3 months course. Patients/Students shall come to HHCC centre to learn and practice Chi Kung three times a week. They are required to come either in the morning or night session as specified by the master/healer. They will receive vital energy point opening, Qi transmission as and when required. HHCC master/healer will teach specific Qi Gong exercise that is good to overcome theirs pecific health problem. The exercise may include the eighteen jewel or eighteen Lohan hands of Shaolin art of Qi Gong or the Five Animal Plays.
PROGRAMME FOR PREMIUM QI GONG COURSE
Patient/student can start any date between Monday to Friday at the following branches. Time of the Qi Gong session to be made by appointment
Head Quarter
HHCC Centre,  5-1& 5-2 , Jalan 1A/114, off Jalan Kuchai Lama,  58200 Kuala  Lumpur. Tel. 012-6066028
Cheras Centre
4-2 Jalan Damai Perdana 1/8B, Bandar Damai Perdana, Cheras 56000. Kuala Lumpur. Tel 03-91018850
Pealing Jaya Centre
B-2-25, 10 Boulevard, Lebuhraya Sprint, PJU6A, 47400 Petaling Jaya, Selangor. Tel. 012-2078512
Fee is payable in full upon acceptance or first lesson of the course.
The course fee is Money Back Guarantee if patient does not recover after one year of the
program. Fee will be refunded back in full to the patient.
Holistic Health Cultivation Center, HHCC
5-1,5-2 Jalan 1A/114 off Jalan Kuchai Lama
58200 Kuala Lumpur
Cheras Centre:
4-2 Jalan Damai Perdana 1/8B, Bandar Damai Perdana, Cheras 56000. Kuala
Lumpur. Tel 03-91018850
Petaling Jaya Centre:
B-2-25, 10 Boulevard, Lebuhraya Sprint, PJU6A, 47400 Petaling Jaya, Selangor. Tel.
012-2078512
3months for Type A premium Intensive course.( one week in HHCC, continue for 11 weeks via internet and or video)
3 months for Type B premium Luxury course. Patient/student shall attend Qi Gong session 3 times a week.
Course fee is the same for both
Type A( Premium Intensive course)
Type B ( premium Luxury course)
Theory, history, fundamental of Qi Gong and Qi Gong healing.
Combination of Shaolin cosmos Qi Gong including
18 Lohan Hands,
18 Jewels and 5 animals play
Ensure patient/student practice correctly and effectively.
Opening energy Points and chi transmission ( as and when require)
Chi Flow, Cleansing, nourishing and building.
Interact and monitor patient/student progress on weekly basis.
To have a good understanding of the meaning and scope of Qi Gong.
To acquire correct skills and techniques which a student can competently
practise on his/her own after the 3 months courses. For health, vitality, mental freshness, overcome some diseases and some inner peace.
To have a reasonable understanding of Qi Gong.
To learn and be able to practise competently some useful Qi Gong exercise for health, vitality and longevity.
To have an experience of energy flow.
Expected Result (Attending the course itself)
Feel relaxed and fresh.
Looks younger and more vibrant
Experience some Qi effects, like warmth over the body,  tinglingsensations at the fingers or other parts of the body, and ants crawling over his/her skin.
If a student has some internal injury, which he (or she) may not be aware, he may feel slight pain at the site of the injury.
This is a sign that his/her Qi Gong practise is curing his injury, such as clearing internal energy blockage.
In case over the 3 months he/she has not overcome his/her minor so called incurable diseases. Feel confident that if he (or she) continues his practice at home. Qi Gong will overcome his degenerative or chronic illness or to promote good health and vitality if he is not troubled by any illness.
Experience an increase of energy level, with spiritual joy and happiness.
Please fill in he form below for free consultation
Please note the premium Qi Gong courses is suitable for those who are relatively unhealthy and diagnosed with "minor" diseases. For those who wish to overcome so called incurable diseases with assured results or otherwise money back guarantee is recommended to undergo Qi Gong healing program. Please refer to Qi Gong healing program for more details.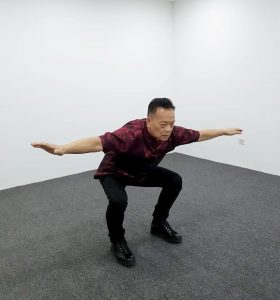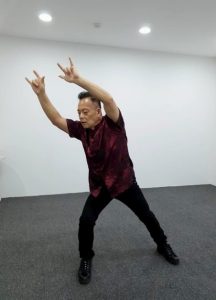 Contact us or Get Free Consultation for your case
Please send us a message to got free consultation