INTRODUCTORY OF QI GONG HEALING COURSE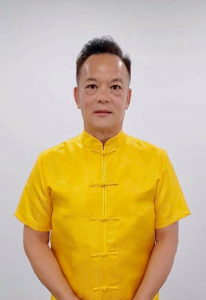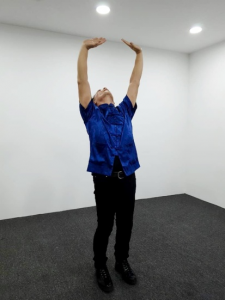 PROGRAMME FOR PREMIUM QI GONG COURSE
Sifu Dr Foong a well qualified Qi Gong master and certified healer of Holistic Health Cultivation Centre
The course is suitable for student at the age between 7 to 90 years of age. The student attending the course should have basic mobility able to walk and sit on his/her own or with minimum assistance.
Two days introductory Qi Gong healing course it is normally conducted over weekend Saturday & Sunday (two full day course). Start from morning and ends in the evening
Payable upon acceptance of the course or upon the first day of the course.
Holistic Health Cultivation Center, HHCC
5-1,5-2 Jalan 1A/114 off Jalan Kuchai Lama
58200 Kuala Lumpur
Theory, history and fundamental of Qi Gong.
Exercise: Some exercise form the 18 Lohan Hands, eg.Lifting The Sky, Pushing Mountains and Carrying the Moon, and some other selected exercise from the Shaolin Wahnam 18 Jewels and/or the Five Animals play exercise.
To have a basic understanding of the meaning and scope of Qi Gong.
Have a an experience of what is genuine Qi Gong.
To acquire within a reasonable time the best available
Qi Gong skills and techniques which a student can competently
Continue practise at home on his/her own after the 2 days course, for health, vitality, to acquire some mental freshness and inner peace.
To have a basic understanding of Qi Gong.
To learn and be able to practise competently some useful Qi Gong
exercise for health, vitality and longevity.
To have an experience of energy flow.
To appreciate the genuine Qi Gong and have confident that it could help overcome so called "incurable diseases".
Appreciate the difference between practicing Qi Gong and attending Qi Gong healing treatment .
Expected Result (Attending the course itself)
Feel relaxed and fresh.
Experience some Qi effects, like warmth over the body, tingling
sensations at the fingers or other parts of the body, and ants crawling over his/her skin.
If a student has some internal injury, which he (or she) may not
be aware, he may feel slight pain at the site of the injury.
This is a sign that his/her Qi Gong practise is curing his injury, such as clearing
internal energy blockage.
Feel confident that if he (or she) could attend Qi Gong healing treatment in HHCC should be able to help overcome so called incurable diseases, promote good health and vitality.
Experience an increase of energy level
Usually be amazed at what genuine Qi Gong course with a Master can bring to him (or her).
APPLICATION FORM