INTERMEDIATE QI GONG HEALING COURSE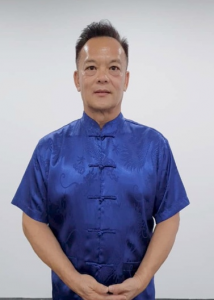 INTERMEDIATE QI GONG HEALING COURSE
Sifu Dr Foong a well qualified Qi Gong master and certified healer of Holistic Health Cultivation Centre
The course is suitable for student who has basic techniques and skill of genuine Qi Gong or have attended Introductory Qi Gong healing course prior to this course.
Two days advanced Qi Gong healing course it is normally conducted over weekend Saturday & Sunday (two full day course). Start from morning and ends in the evening
Payable upon acceptance of the course or upon the first day of the course.
Holistic Health Cultivation Center, HHCC
5-1,5-2 Jalan 1A/114 off Jalan Kuchai Lama
58200 Kuala Lumpur
Utilising Qi by directing Qi to the appropriate organs within the body to improve healing process within a person.
Exercise: Some exercise form the 18 Lohan Hands, eg.Lifting The Sky, Pushing Mountains and Carrying the Moon, and some other selected exercise from the Shaolin Wahnam 18 Jewels and/or the Five Animals play exercise. Some Tai Ji Chuan stances and movement.
To have a deeper understanding of the meaning and scope of Qi Gong.
Have a an experience of directing Qi within your body.
To acquire within a reasonable time the best available
Qi Gong skills and techniques to improve internal force a student can competently
Continue practise at home on his/her own after the 2 days course, for health, vitality, to acquire some mental freshness and inner peace.
To have some understanding of Qi how it is utilised in Qi Gong practise.
To learn and be able to practise competently some useful Qi Gong
exercise for health, vitality and longevity.
To have an experience of increase of internal energy.
To appreciate the genuine Qi Gong and have confident to direct Qi within the body.
 
Expected Result (Attending the course itself)
Feel relaxed, fresh and with improved energy
Experience Qi massaging and nourishing our organs, include external and internal organs.
Appreciate a better flow of Qi within its body and realised its benefit for health and vitality.
Able to use the Qi Gong skill to improve daily lives, work, play, family and friends.
Experience an increase of energy level with some internal force.
APPLICATION FORM