QI GONG HEALING COURSE
ASSURED
RECOVERY, MONEY BACK GUARANTEE – ONE YEAR PROGRAM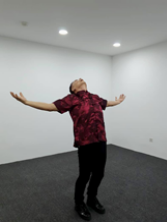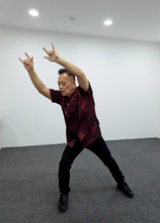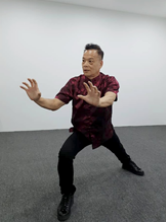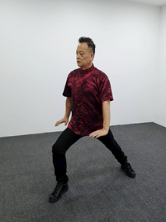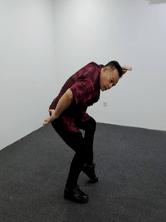 Five Animals Play
Who Need Qi Gong Healing
Qi Gong Healing can be attended as young as 1-year old up to above 90 years old.  Qi Gong healing is different form learning and practicing Qi Gong. Genuine Qi Gong is very rare and Genuine Qi Gong healing is rarer it is very few in the world. Learning and practicing Qi Gong is only good for people that are relatively healthy and there is no serious diseases to be overcame. The Qi Gong practitioner will rellie on his/her own ability and skill in their practice to improve or maintain their health.
But in Qi Gong healing the master/healer will take the responsibility to heal the patient and the patient does not need to worry about their Qi Gong practicing. In addition, their improvement of health progress is monitored and guided by the master/healer. Therefore, this healing program is good for patient who are very weak and lack of energy.
 In Qi Gong healing master/healer will customise a suitable program specifically for helping the patient who are diagnosed with a certain so called incurable diseases.  Master/healer will open the patient vital energy points and transmit Qi to the patient. In the mean time the master/healer will also teaches the patient some specific Qi Gong exercise that is suitable for their specific health problem.  By attending HHCC, Qi Gong healing program, it could enable a patient to overcome their sickness in a relatively short period of time (not more than one year). 
How Sure of Recovery
How confident we are? We are very experience and full of confident to help patient overcome any so called incurable diseases. We provide a Qi Gong healing program which is money back guarantee, if a patient does not healed or his/her illness is not overcome within the one year period from the start date of the healing program, we will refund back the money to the patient in full. The money back guarantee healing program is executed via a legal agreement between the patient and HHCC healer. Our Qi Gong healing has had help thousands of people overcome the so called incurable diseases such as Cancer, High blood pressure, Heart diseases, Diabetic, Liver disease, Skin disease, Thyroid, Anxiety, Depression, Neck Pain, Knee Pain, Back Pain, Migraine, Rheumatism , Kidney problem,  Allergies, Insomnia , Vertigo, Viral Infections, Nerve disorder, Parkinson disease, Auto immune diseases, etc. 
How it works
All diseases are caused by the interruption of harmonious Qi flow or due to Qi blockages in our body. Qi blockage could be developed through food and drink, exposure to toxic environment, external or internal injury, however it is more often due to the association of negative emotions (STRESS).
If someone is able to clear off the Qi blockages within himself then harmonious Qi flow could be restored back, hence a Ying Yang harmony is achieved. In Traditional Chinese Medical philosophy once a person achieved Ying Yang harmony in his entire body that person should be healthy in another words his/her illness has been overcome. HHCC Qi Gong healing is holistic. We treat the patient as a whole and not only the symptom. Therefore, once the person recovered from his or her known diseases, he or she may have also overcome many other problems that he or she may not know.
Benefits
After a patient has overcame his/her sickness if he/she continues practising the Qi Gong the correct way where they have acquired under their healing program. They will continue to enjoy good health physically emotionally, mentally and spiritually. The practitioner will be rejuvenated from their appearance (normally they will looks younger than their actual age) not only they look younger but also and feel younger, more energetic and full of vitality. He or she will have extra energy to deal with daily life in work, family, leisure and may ultimately leads to longevity.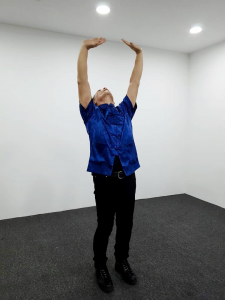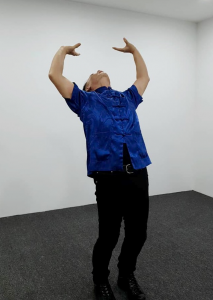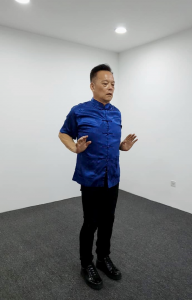 Shaolin – Eighteen Lohans Hand
METHODOLOGY
A one year Qi Gong healing programme has been assembled for treating the so called incurable diseases. The healing session shall be conducted by qualified master/healer of HHCC.
The incurable diseases being diagnosed in the patient has taken many years to develop, to recover and relief from this suffering needs time. By undergoing genuine Qi Gong healing which is very rare, patient normally will notice improvement within one to two months, some within few weeks after treatment. To have full recovery, in general it takes about 6-9 months but some recovered within 3-6 months.
·    Patient diagnosed with so called incurable diseases.
·    Master/Healer will open patient energy points and transmit Qi to the patient.
·    The healer , will attend , help and interact with the patient 3- 5 days a week .
·    Each Qi Gong healing session will take about 30 minutes.
·    HHCC will ensure patient practice Qi Gong correctly and progress effectively.
·    Monitor patient health progress and ensure patient obtain improvement in their health accordingly.
·    Patients are encouraged to do frequent medical check up ( in western Medical hospital)to update improvement of their health.
·    The recovery of the patient form their sickness shall be agreed by the results obtained by certified western medical doctor.
·    If the patient did not recovered from the sickness they signed up for treatment, a full fee of the healing program shall be refunded to the patient after deducting the administration fee which is not more than 10% of the total fee.
·    A legal contract will be signed between patient and healer for money back guarantee.
HEALING COURSE
This is a one year Qi Gong healing program with money back guarantee. Patient is expected to be attending treatment 3-5 days per week at the HHCC center. Normally healing are performed one to one however sometimes patient may also be allow to join in a Qi Gong class.
COMMENCEMENT
Patient can start any time of the following calendar from Monday to Friday. The session could be either morning or evening as specified by the HHCC healer. 
PROGRAMME FOR ONE YEAR QI GONG HEALING PROGRAM
Patient can start any time of the following calendar from Monday to Friday. The session could be either morning or evening as specified by the HHCC healer. 
Sifu Dr Foong (012-6066028)
12 months for Qi Gong healing program.
Fee is payable in full upon acceptance or first lesson of the course.
The course fee is Money Back Guarantee if patient does not recover after one year of the
program. Fee will be refunded back in full to the patient.
Holistic Health Cultivation Center, HHCC
5-1,5-2 Jalan 1A/114 off Jalan Kuchai Lama
58200 Kuala Lumpur
Cheras Centre:
4-2 Jalan Damai Perdana 1/8B, Bandar Damai Perdana, Cheras 56000. Kuala
Lumpur. Tel 03-91018850
Petaling Jaya Centre:
B-2-25, 10 Boulevard, Lebuhraya Sprint, PJU6A, 47400 Petaling Jaya, Selangor. Tel.
012-2078512
Opening vital energy points, Qi transmission (as and when is required) 
Cleansing, nourishing and building.
Qi Gong Healing is triple cultivation it includes physically, emotionally and
mentally.
18 Lohan Hands ( such as Lifting The Sky, Pushing Mountains, Carrying The
Moon,etc)
18 Jewels ( such as Dancing fairy, Swing hips, Bear Walk, etc).
Five Animals play ( such as Bird, Deer, Monkey, Tiger and Bear)
Ensure patient practice correctly and effectively.
Interact and monitor patient progress on daily basis.
To recover from a so called incurable diseases within one year from the start date of the of the healing program
The recovering will be confirmed by western medical testing or check up.
To have an understanding of Qi Gong healing
To get healed and at the same time learn and be able to practise competently some useful Qi Gong.
To have an experience of Qi or energy flow.
Energy point opening
Receive Qi Transmission
Relaxation.
Unity of form, energy and mind.
Shaolin dynamic Qi Gong patterns.
Shaolin Wahnam 18 Jewels Qi Gong patterns.
Five Animals Play Qi Gong patterns
Self-manifested Qi movement.
Monitor health progress
Expected Result (Attending the program itself)
Feel relaxed and fresh.
Experience some Qi effects, like warmth over the body, tingling
sensations at the fingers or other parts of the body, and ants
crawling over his/her skin.
If a patient has some internal injury, which he (or she) may not
be aware, he may feel slight pain at the site of the injury.
This is a sign that his/her Qi Gong practise is curing his injury, such as clearing
internal energy blockage.
Experience an increase of energy level.
Cleansing, nourishing and building includes body, mind and soul.
After full recovery feel confident to continue his/her practice at home to attain good health.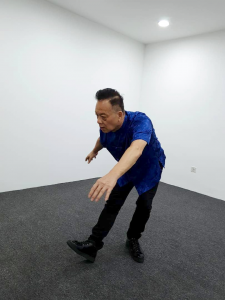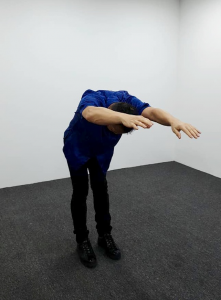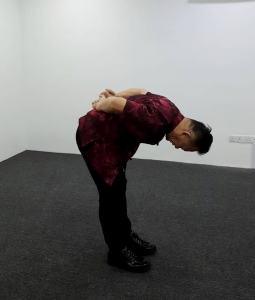 Shaolin Wahnam – Eighteen Jewels
Enquiry or Sign up now